RENSUKE TOKYO HEAT-SENSITIVE STREETWEAR - MADE IN JAPAN
Founded in 2022, by Japanese designer Katsu Nakamura, RENSUKE TOKYO specializes in color change heat-sensitive thermochromic streetwear.
The current collection finds inspiration in a beloved icon, the vintage concert tee. Within this season's offerings are a variety of reimagined designs and logos by graphic artist Tom Tosseyn @tom_tosseyn. Also included are several newly developed 2-tone color combinations.
When exposed to body heat, the fabric radically changes colors, creating unique 3D effects and continuously shifting shades. Our color-change formula is developed for maximum color vibrancy and hyper rapid color transformation.RENSUKE TOKYO retro-futuristic streetwear is made in Japan.  
RENSUKE TOKYO は 2022 年に日本人 デザイナー 中村 克 によって設立され、熱に敏感な生地を使用して色が変化するサーモクロミック ストリートウェアを専門としています。現在のコレクションはアイコニックでありこよなく愛され続けるヴィンテージ コンサートT シャツにインスピレーションを得ています。また今シーズンの製品の中には、グラフィック アーティストの Tom Tosseyn @tom_tosseyn とのデザインも使用しています。新たに開発された2トーンカラーの組み合わせも紹介させて頂いてます。体の熱にさらされると、生地の色が劇的に変化し、独自の 3D 効果が生まれ色合いが絶えず変化します。当社のカラーチェンジ フォーミュラは、最大限の色の鮮やかさと超高速のカラー トランスフォーメーションを実現するために開発されました。
RENSUKE TOKYO、レトロフューチャーストリートウェアは全て日本製です。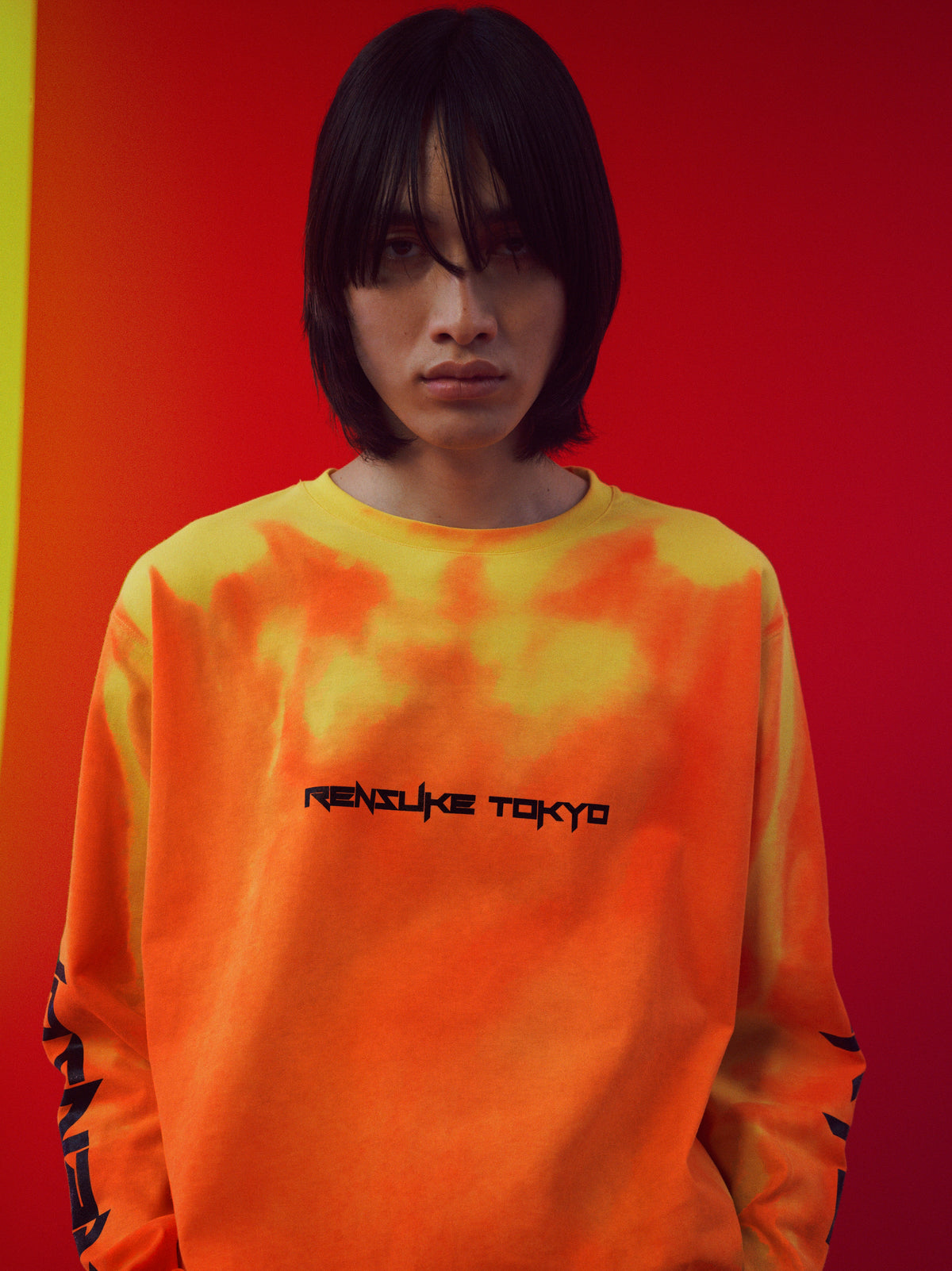 PHOTO BY UTSUMI @UTSUMIPHOTOGRAPHY
Choosing a selection results in a full page refresh.
Press the space key then arrow keys to make a selection.